A few times per year, a new major myVEGAS update is pushed to all iOS and Android users. Come check out all of the new features and changes in the new update in this guide.
On February 6th, 2020, the myVEGAS app was updated to version 3.0.7, bringing with it a number of new features and changes. Everything new we've noticed is listed below.
Have you noticed anything else new in the latest myVEGAS update? Comment below and help other users out!
New myVEGAS Features
New Graphics / Interface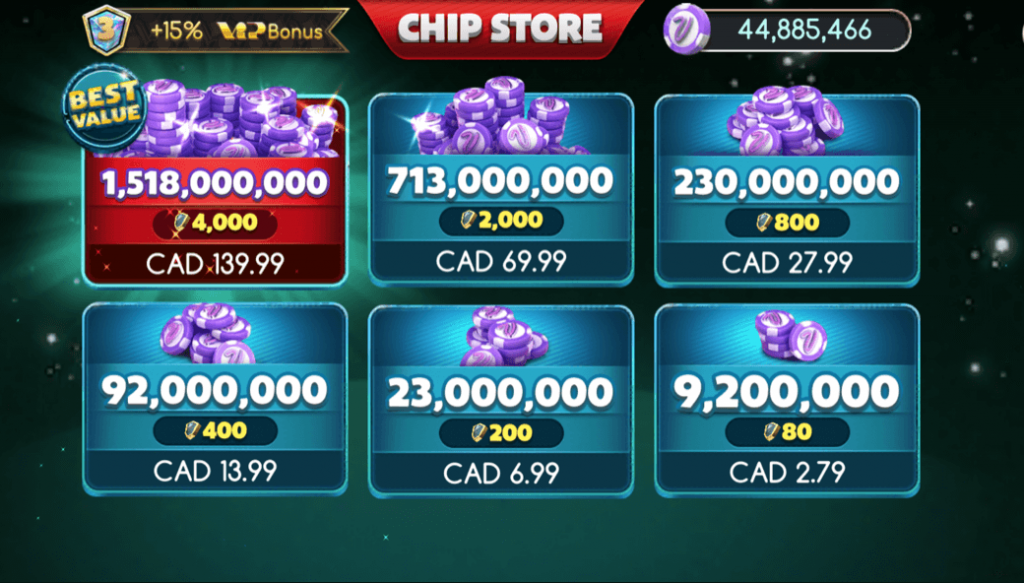 A number of graphics in the game have been updated and refreshed. As well, a lot of the font boxes have been increased in size so that its easier to read the terms of each reward for example.
Some of the new graphics in myVEGAS we noticed are:
Updated splash screen
Updated rewards screen
New purchase screens
More Daily Bonuses
The change log for the latest myVEGAS update mentions that more daily bonuses will be handed out to help players of the game.
New Lap Feature
A new "laps" feature has been added to the myVEGAS app. You take virtual laps around the Las Vegas strip when you spend chips in the daily game (which started out as King Kong). Every time you complete a lap, you unlock a present that is worth more bonus chips.
In order to complete one full lap, you have to spend 30 million in total purple chips.
If you want to know how to earn unlimited chips in myVEGAS, click here.
myVEGAS Rewards List
If you new myVEGAS update is letting you rack up more gold coins that before, you'll next want to know what you should spend it on!
We have a couple of rewards guides to help you make a decision.
What new features in the myVEGAS app have you noticed? Let us know below!