Are you looking to redeem a free Las Vegas hotel in the myVEGAS app? Every hotel has a list of available dates when free room night are available.
Use the myVEGAS room calendars below to make sure the dates your want are available before you book your room.
Las Vegas Complimentary One Night Room Calendars
The calendars below show the availability days for complimentary one night stays up until the mid-way point of 2020. We will update these calendars as new ones become available.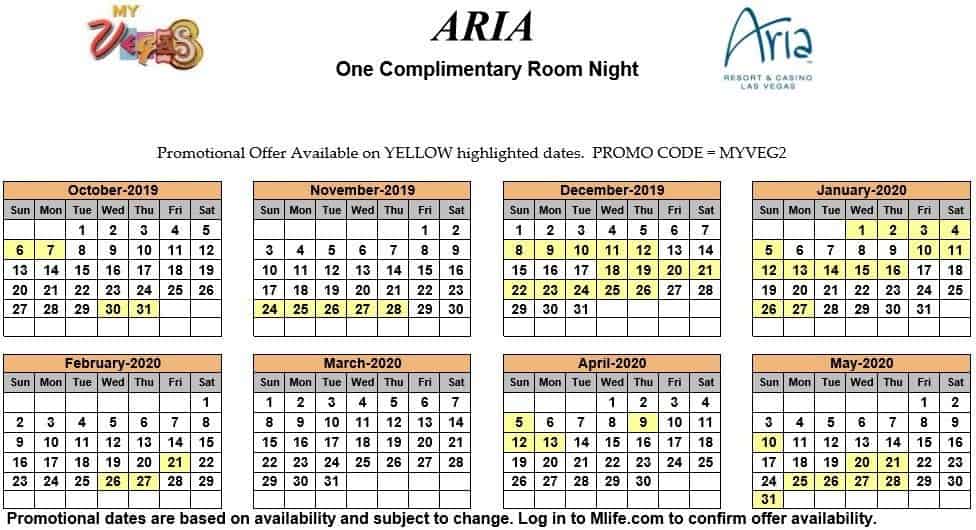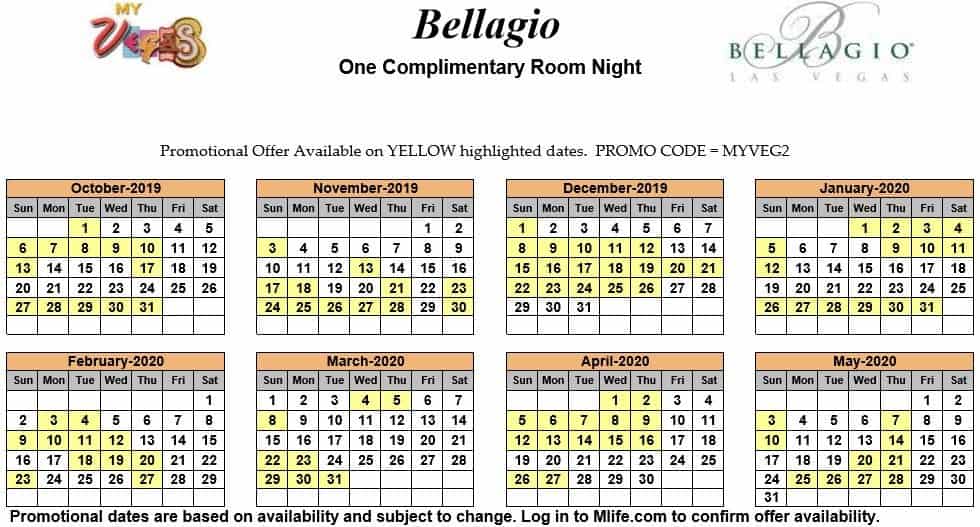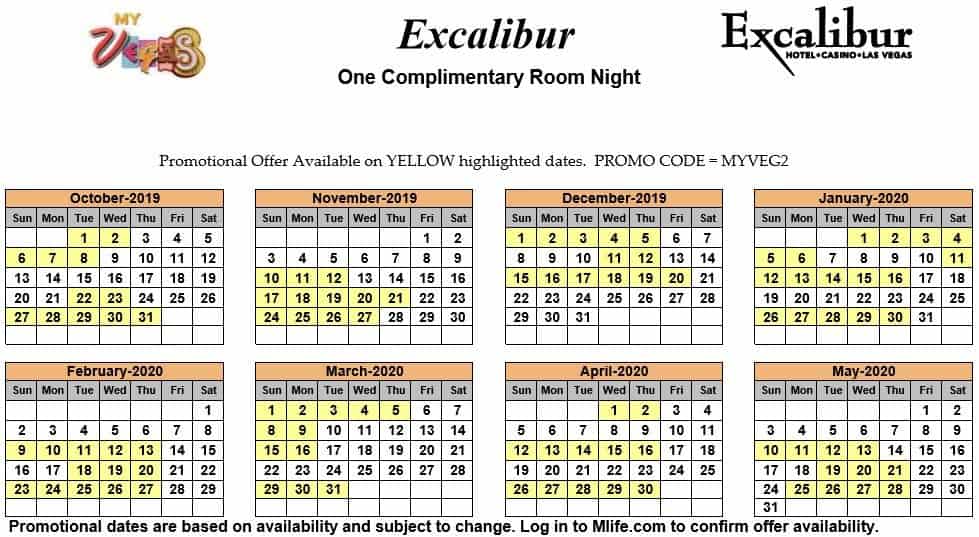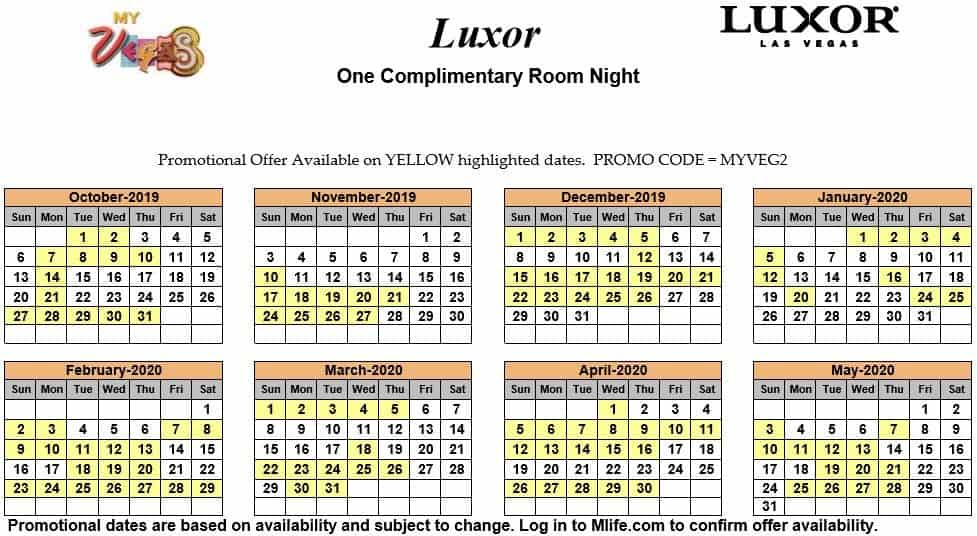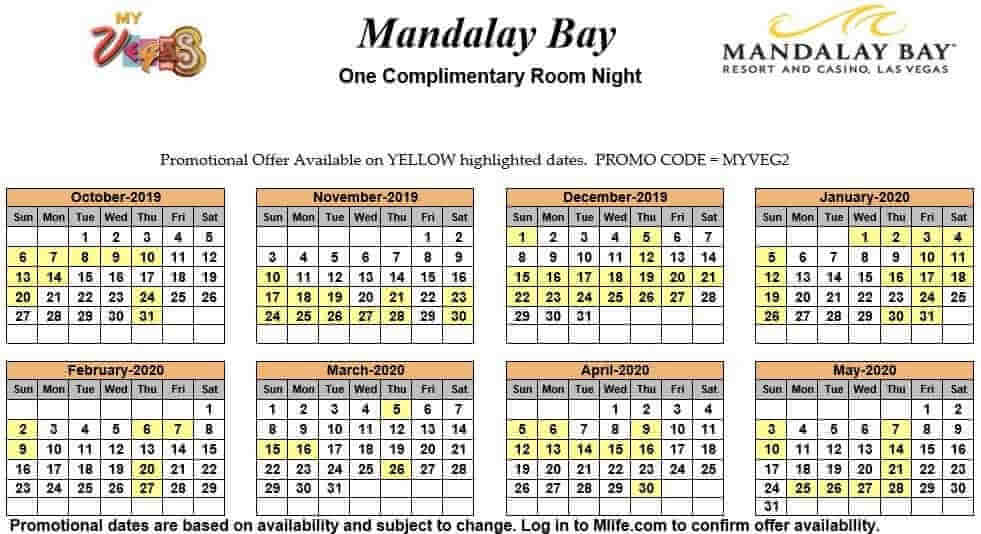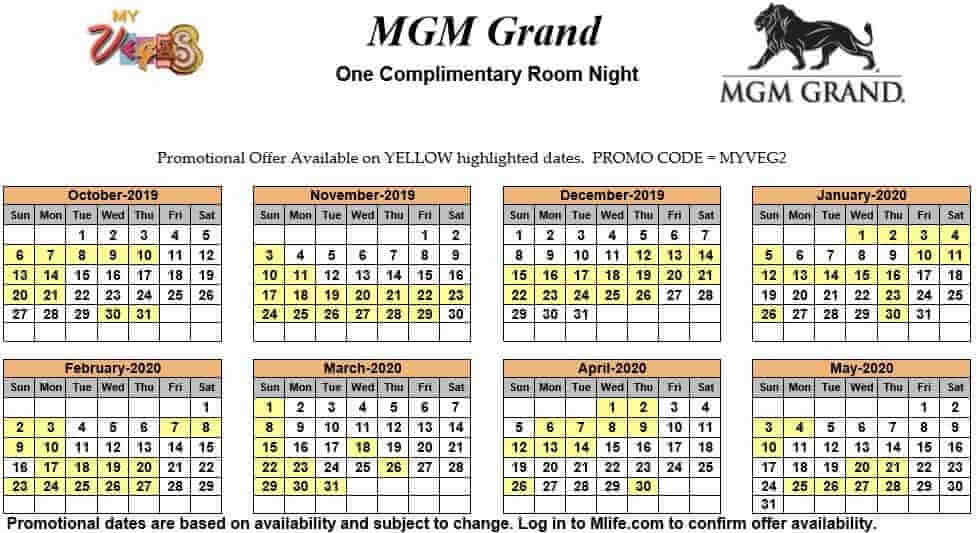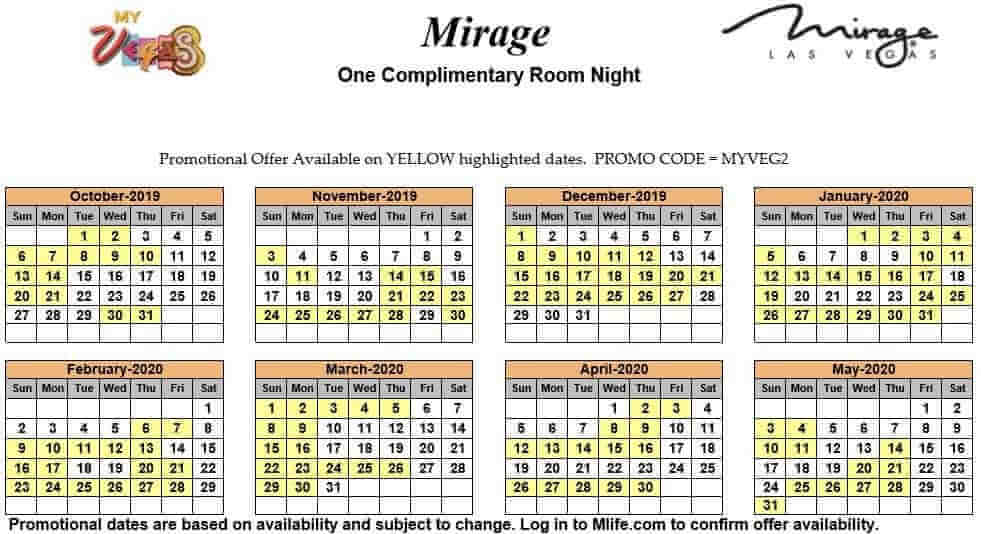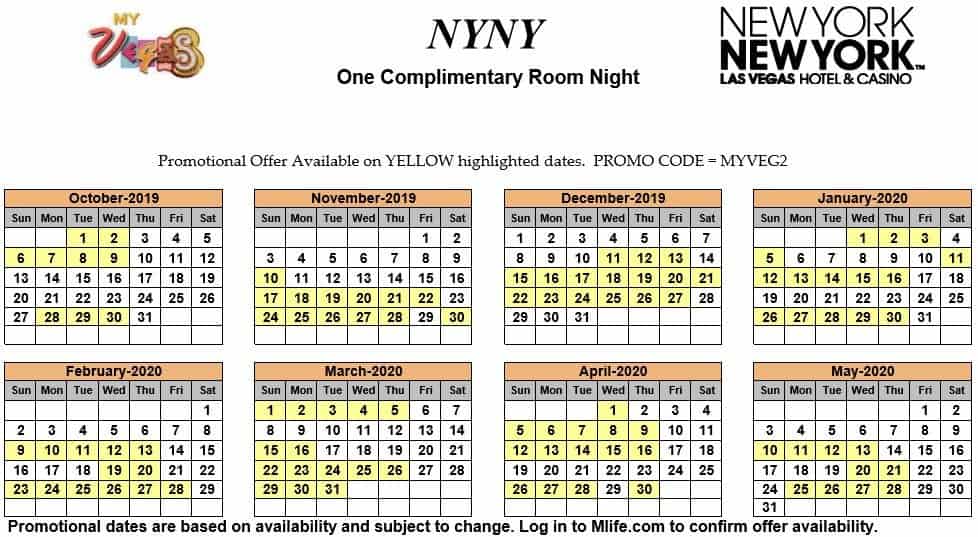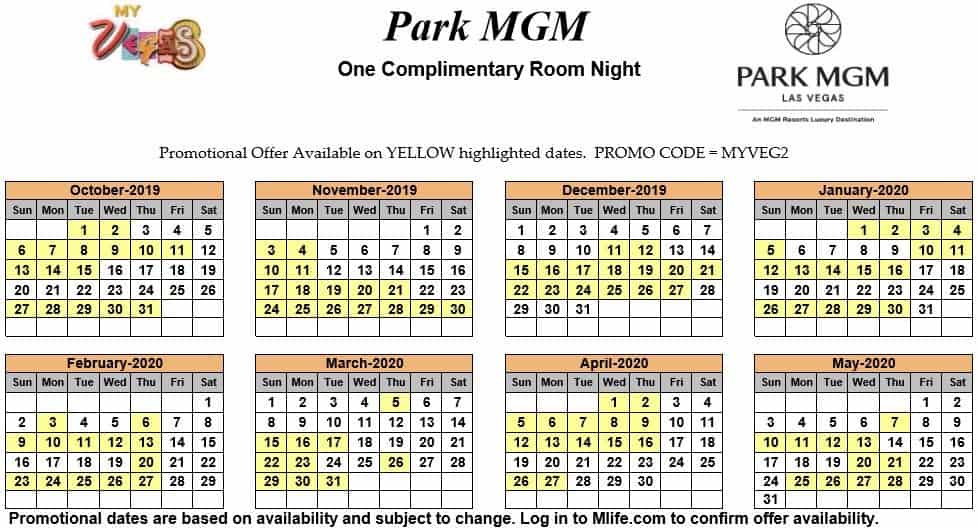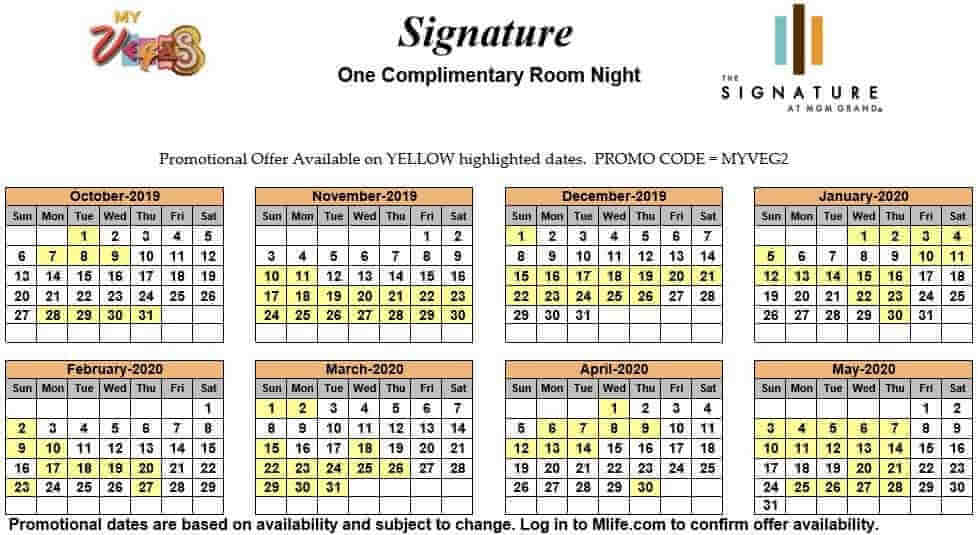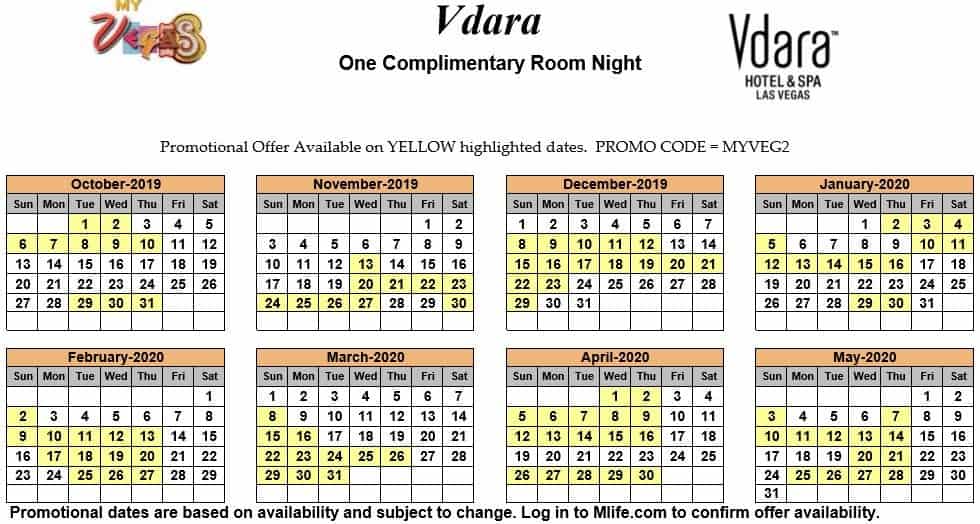 Two Night myVEGAS Complimentary Room Calendars
Players who spend real money in the myVEGAS app get access to premium two night stays at myVEGAS hotels.
The amount that you have to spend isn't published but it is widely believed that you need to spend between $60 and $100.
If you don't see two night options in the myVEGAS app under the Rooms Category then you haven't spent enough money to see these tier 2 rewards.
Here are the two night complimentary room calendars.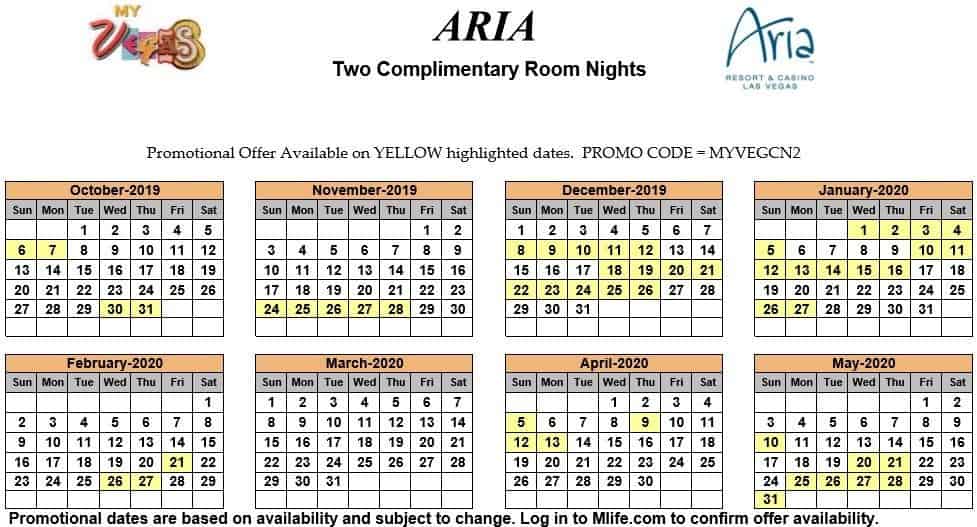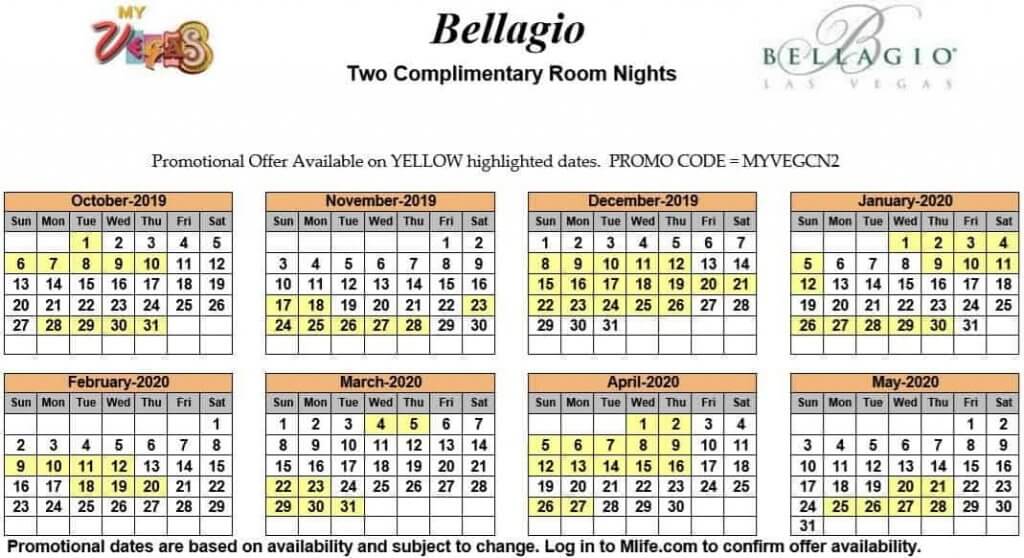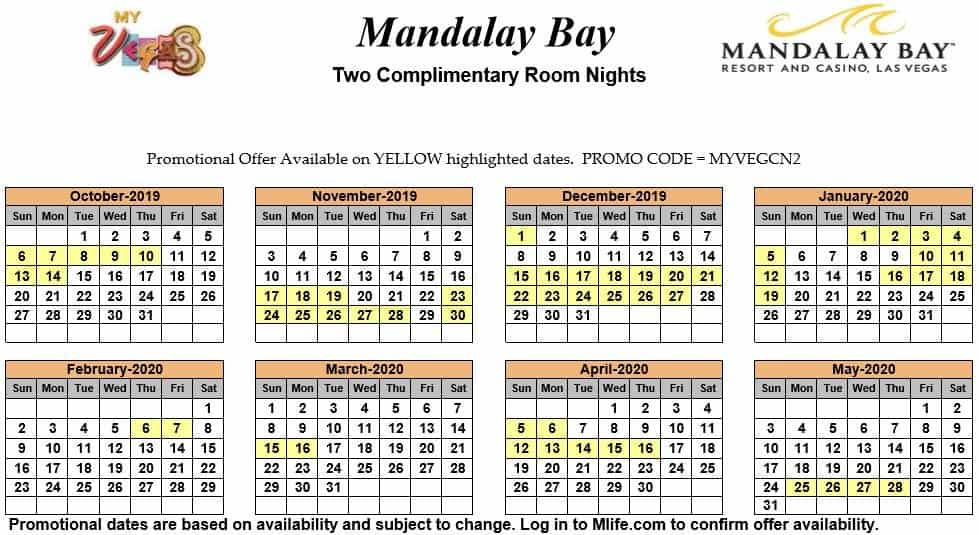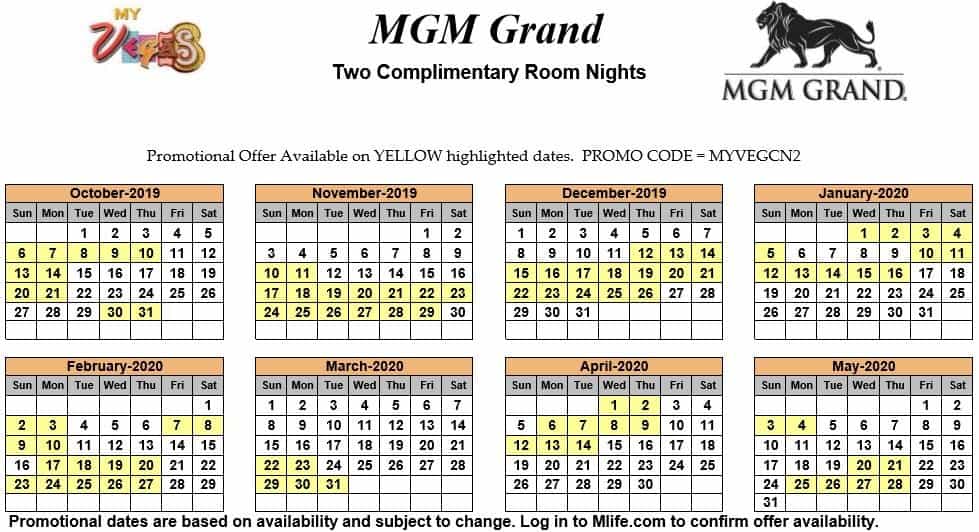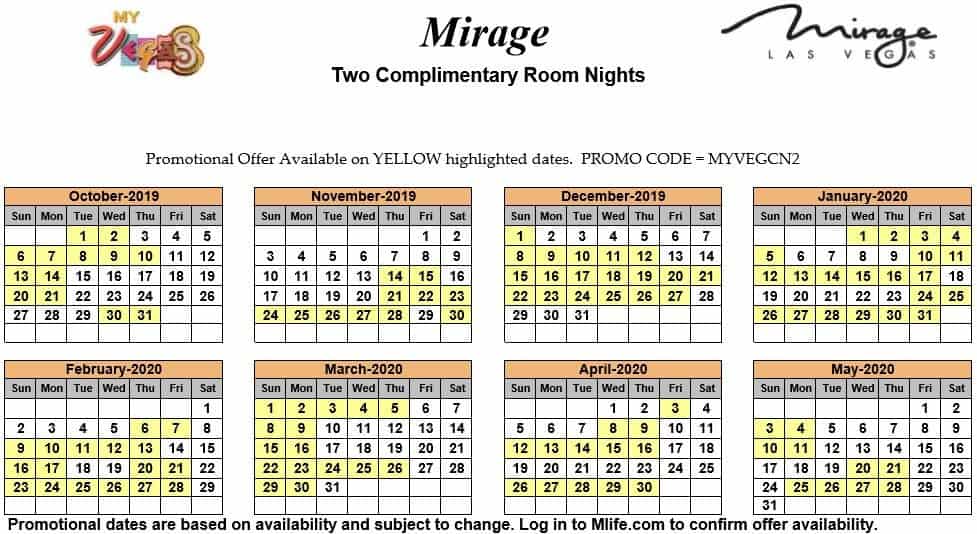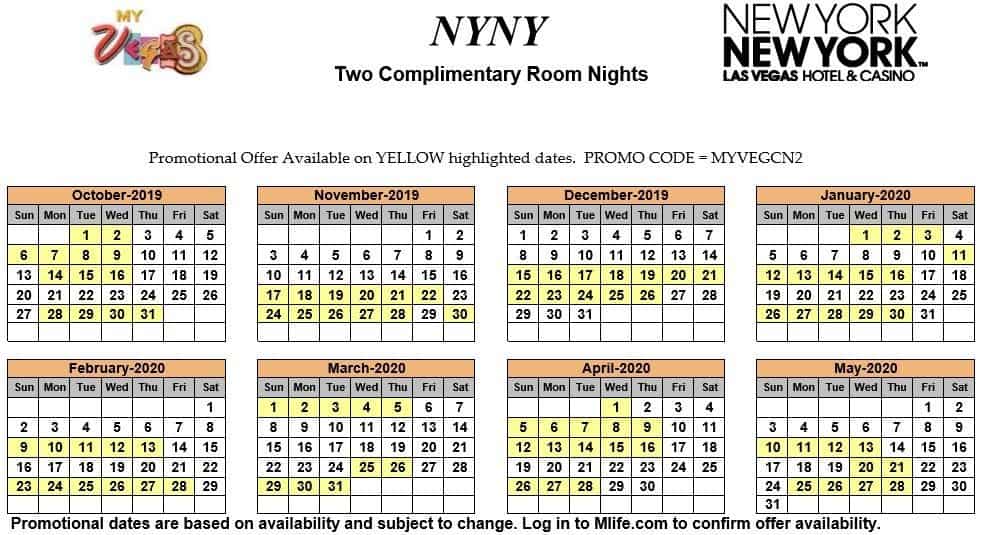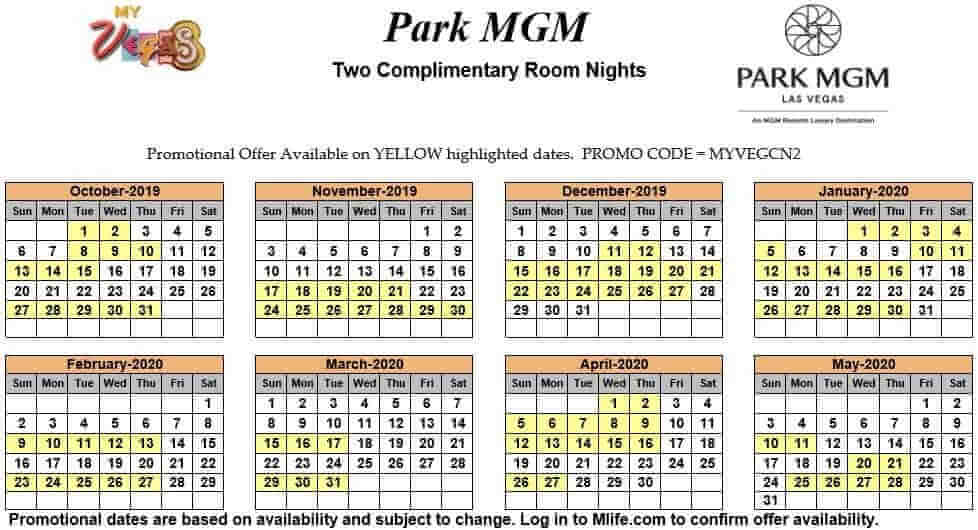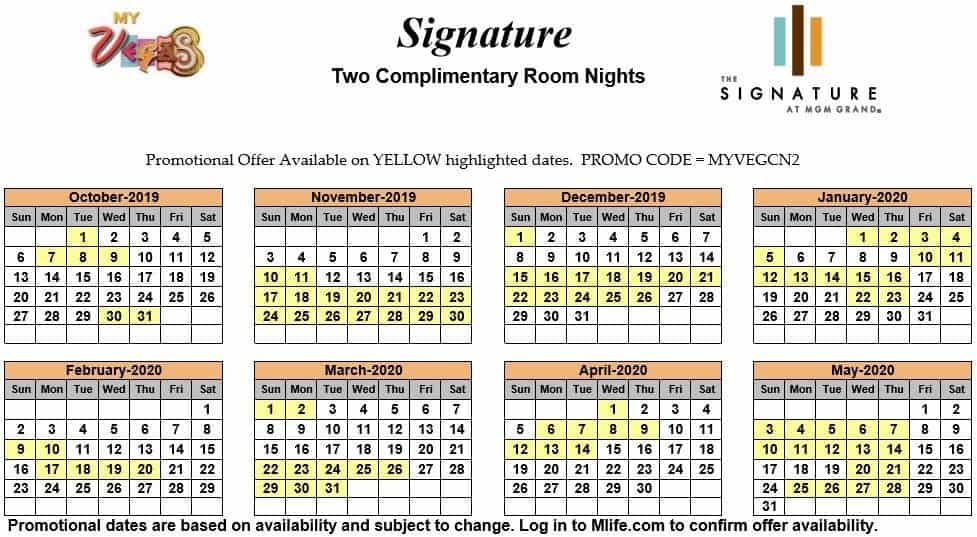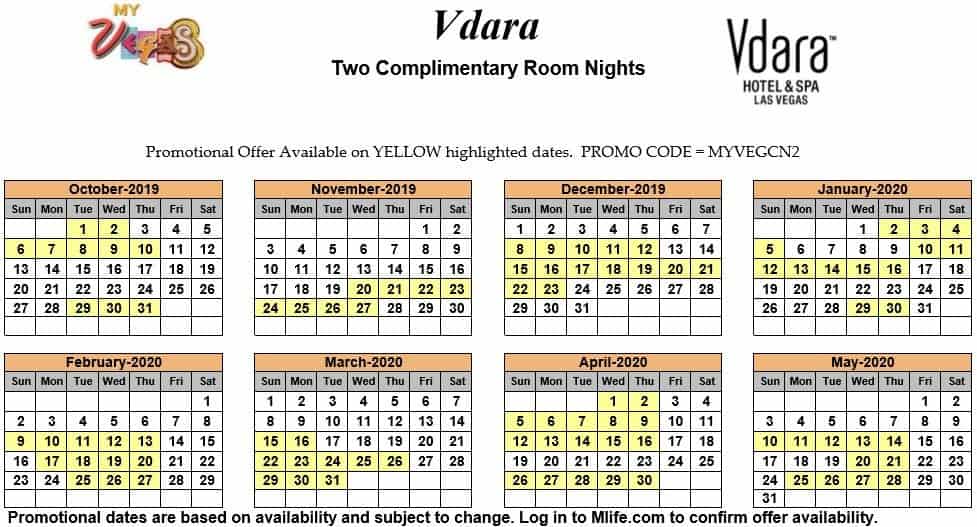 Requirements to Book Complimentary Room in myVEGAS
In order to book your free night stay in a Las Vegas hotel, you must be an Mlife member.
Click here to sign up for an MLife account now.
When you redeem a free complimentary room in the myVEGAS app, you'll enter your MLife email address. Details about how to redeem your room will be emailed to you.
You'll have to log in to your MLife account in order to complete the booking.
What free hotel rooms in Las Vegas have you redeemed lately? Comment below and let us know what good deals you've found!
if any of the calendars appear to have changed, let us know and we will update them for everyone.