Are you planning a trip to Las Vegas? You can double up the amount of free myVEGAS rewards you earn by playing the Pop Slots app in addition to myVEGAS!
In this guide, we have put together Pop Slots tips and basics, how to play the game, and how to earn rewards fast. Before we get started, let's take a look at what Pop Slots is.
In this guide, we have put together Pop Slots basics, how to play the game, and useful tips to enable you to earn a reward. But before we get started, let's take a look at what Pop Slots is and define a few terminologies for the benefit of those that are not familiar with the game.
What Is Pop Slots?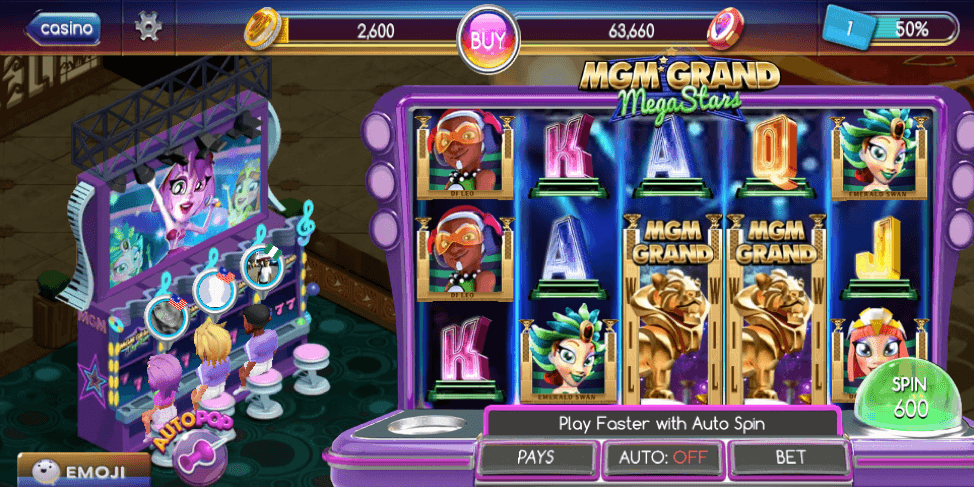 From the makers of myVEGAS Slots and my KONAMI Slots comes POP Slots. It's the only casino game that lets you visit virtual versions of real casinos to spin and win with your friends. POP Slots lets players have fun achieving VIP status through entertaining and exciting play of slot machines.
Like myVEGAS and my KONAMI, Pop Slots is a free casino game. You spend virtual chips in order to earn loyalty points which can be exchanged for real Las Vegas rewards.
The Pop Slots app links to your existing myVEGAS account. You can purchase Rewards and see them in your Wallet in all affiliated games:
myVEGAS Blackjack
If you're visiting Vegas, you can really rack up the myVEGAS Loyalty Points if you play all apps at the same time.
Why You Should Play Pop Slots?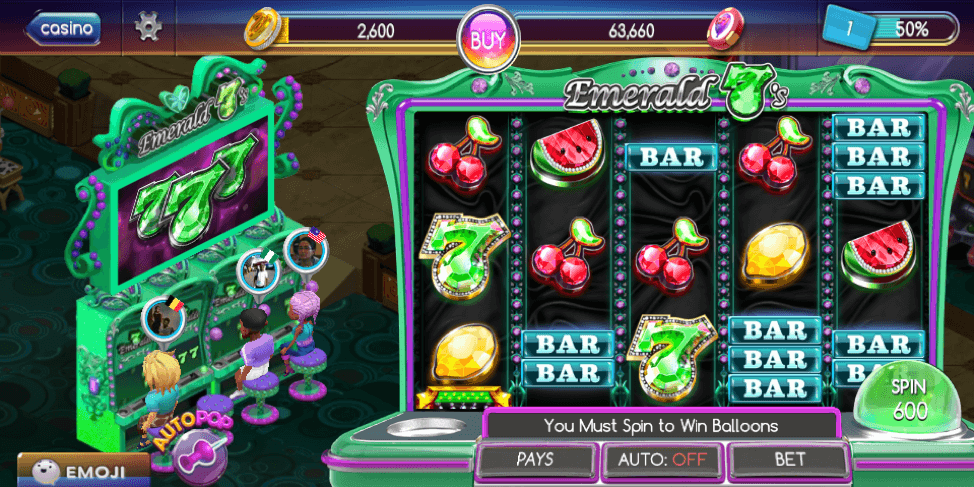 Totally free game play
Mega progressive jackpots
New slot machines introduced on a regular basis
Real-world, land-based casino slot machines from POP Slots – including branded slots from MGM, Luxor, Mandalay Bay, Excalibur, and more
Quests and daily events for bonus chips and more free spins
Free chip bonuses hourly and daily for free spins and chances to earn chips and win jackpots
No-Deposit Free Play
Pop Slot Definitions
Two of the most important terminologies you are likely to come across as you read this guide are as follow:
Loyalty Points (LP): Loyalty Points are gold coins which are used to redeem stuff on the strip. You can only earn LP when you play Pop Slots.
Chips: Chips are the in-game currency that you need to play the game.
Pop Slots App Tips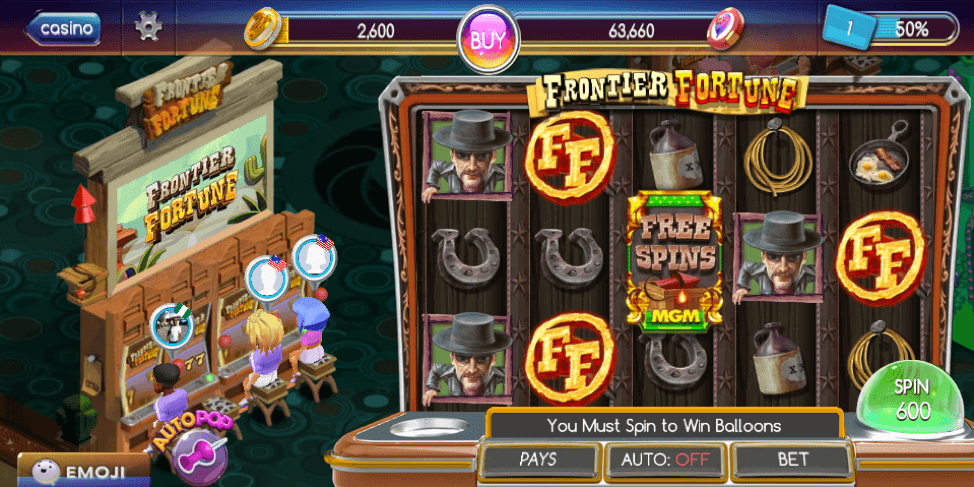 Bet Size
At low chip counts under 50 million, you want to keep your bet size small. The basic logic is that you earn loyalty points for spinning through chips, so you want to maximize the number of spins you have.
If you have a large bankroll, increase your bet size until the jackpot indicator changes color & you're notified that the jackpot is enabled. This will give you the chance to earn chips and loyalty points fast.
There is a theory online that you should bet higher for new games and games being promoted because these games pay off better at the start. This rumor is not confirmed.
Connection
You must stay constantly connected to the internet in order to play My KONAMI.
Daily Maximum Loyalty Points (LPs)
Do not play the game once you reach your daily Loyalty Point limit. There will be a lock symbol over your loyalty points amount and you won't be able to earn any more until the next day.
Since the entire point of playing Pop Slots is to earn loyalty points, don't play when this has happened.
Get More Chips
If you start the game with a good set of chips, you will be able to earn a good amount of LP initially before having to re-stock.
Check your account daily to collect your daily gift to keep your Pop Slot chips up. Every hour, ensure you collect the time bonus for VIP gems and easy chips.
If use the auto spin option, pay attention to the completion of challenges. Otherwise, you will end up spending your chips in return for minimal Loyalty Points.
Pop Slots Rewards List
There are 10 rewards categories in the app. The rewards are the same as MyVEGAS.
Pop Slots Daily Bonus
Once you launch the app on your phone, you are prompted to collect a daily bonus by clicking "collect".
Pop Slots Games
The following are some of the games for new players:
MGM Grand Mega Star
Emeraid
Frontier Fortune
Race to Oz
Note: Other games are locked. You can only unlock them as you gain experience after playing the 4 games above.
Facebook Invites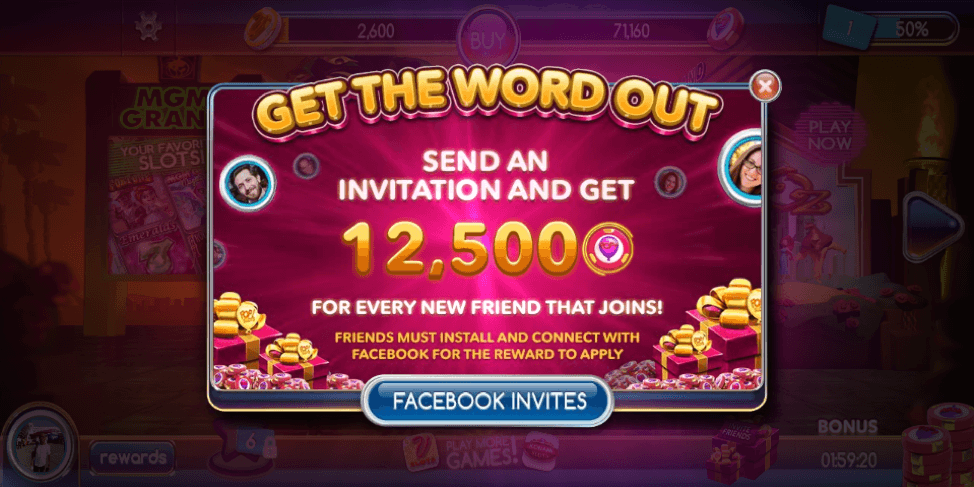 You will be rewarded with 12,500 chips just by inviting new friends to join via Facebook.
What's your favorite game on Pop Slots? Share your thoughts with us using the comment box below.