In this guide, we will walk you through all the available free Bellagio rewards at the popular hotel in Las Vegas. These rewards can be earned if you play the myVEGAS app for Android, iOS or Facebook.
The Bellagio hotel is one of the premier MGM Resort operations on the Las Vegas strip. It was built in 1998 and modeled after Italian elegance. In front of the hotel is a 8 acre lake which has a dancing water fountain show every 30 minutes.
The Bellagio features 14 restaurants and hundreds of other features, amenities, and entertainment.
Click here for a complete myVEGAS Rewards list.
Points Per Dollar
Where possible, we measure all Bellagio hotel rewards below in terms of points per dollar. We do this by dividing the amount of loyalty points the reward costs by the cost before taxes.
Lower PPD rewards are better values because it costs you less loyalty points for each reward dollar you receive. This way, you can see what the best bang for your buck is and use your points wisely.
Best Bellagio Reward in myVEGAS App
We like the complimentary cocktail deal at Lago listed below. The cocktails at Lago are premium quality but not as premium priced as other restaurants in the Bellagio.
The complimentary lunch buffet is a good deal for a big meal. This Bellagio reward becomes even better if you purchase the 2-for-1 option and don't mind paying for one lunch buffet.
Finally, take a look at the complimentary entry to the Bellagio Gallery of Fine Art below. It is a unique Vegas experience worth checking out for a reasonable price.
Click here to head straight to the Bellagio website to book your room or reward.
Let's check out all of the free Bellagio rewards available to purchase and you can decide for yourself.
Free Bellagio Hotel Rooms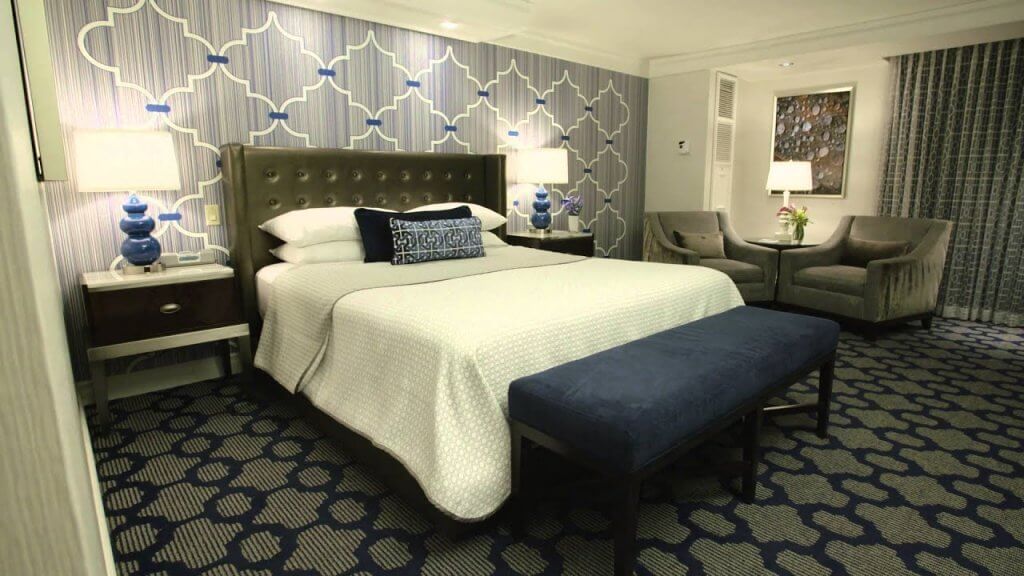 Special Room Rates
With just 3,000 Loyalty Point, you can enjoy a special room rate of $129 a night on select dates. You can visit their official Bellagio website here for regular rates before purchasing the reward through the app.
25% Off Room Rate
Cost = 10,000
Dollar Value = $30 – $50
Value = 200 – $333 ppd
If you earn 10,000 Loyalty Points by playing MyVegas, you'll get 25% off the rates posted on Bellagio's official website.
One Complimentary Night
A complimentary night at the Bellagio hotel costs 150,000 points. This is the second most expensive free hotel reward in the myVEGAS app to the Aria hotel.
To redeem free hotel room Bellagio rewards, head to the official website to check the availability.
Bellagio Food and Drink Deals
2-for-1 Gelato at Café Gelato
Cost = 5,000
Dollar Value = $5.75 – $15
Value = 333 – $870 ppd
Café Gelato features casual fare including luscious Italian Ice cream, pastries, salads, & sandwiches, cold-pressed juice, and smoothies.
Complimentary Cocktail at Lago
Cost = 5,000
Dollar Value = $16 – 21
Value = 238 – 312 ppd
Tour the bolder side of Italy with innovative small plates at Lago by Julian Serrano, now open for lunch. The fountainside atmosphere encourages sharing-both plates and stories. If you purchase Bellagio's Lunch pre fixe menu, you will receive one complimentary cocktail.
Very Adult Mac n Cheese at FIX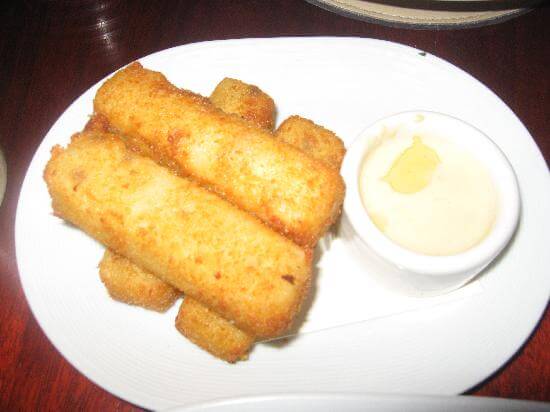 Cost = 6,500
Dollar Value = $15
Value = 433 ppd
When you want a classic meal executed well, with fresh, mouth-watering ingredients, Fix has you covered. The restaurant's wood-burning grill is an undeniable focus of the menu, turning out top-quality steak, chicken and tasty flatbreads.
The varied menu also includes original small and shared plates such as lobster tacos, and "finger-licking" buffalo-style wings. Classic sides with a dash of decadence, like the Ultimate Very Adult Mac & Cheese, pair perfectly with excellent chops and seafood, as they do with salads.
Complimentary Cocktail at Harvest by Roy Ellamar
Cost = 7,000
Dollar Value = $18-20
Value = 350 – 389 ppd
Harvest by Roy Ellamar is the Bellagio's new culinary destination. For this farm-to-table restaurant, Gensler's design centers on three elements: social interaction, craft and comfort.
Their market-inspired menu provides a breath of fresh air in Lag Vegas, meeting the health-conscious demands of today's travellers and diners while simultaneously delivering fresh, creative dishes that are full of flavor. .
$10 Credit at Sadelle's
Cost = 10,000
Dollar Value = $10
Value = 1000 ppd
Sadelle's at Bellagio is one of the best restaurants to enjoy fried chicken, chopped salads, sticky buns, as well as the Sadelle's tower. Save $10 of your purchase of $50 of more at Sadelle's at Bellagio. This reward is valid between 3pm to 10pm.
Complimentary Cocktail at Michael Mina's
Cost = 10,000
Dollar Value = $25
Value = 400 ppd
Michael Mina offers an opportunity to experience the world's finest catches. At Michael Mina, the servers are trained seafood experts. Whatever your selection, they are happy to provide you with its rich history.
1 Cocktail at Lily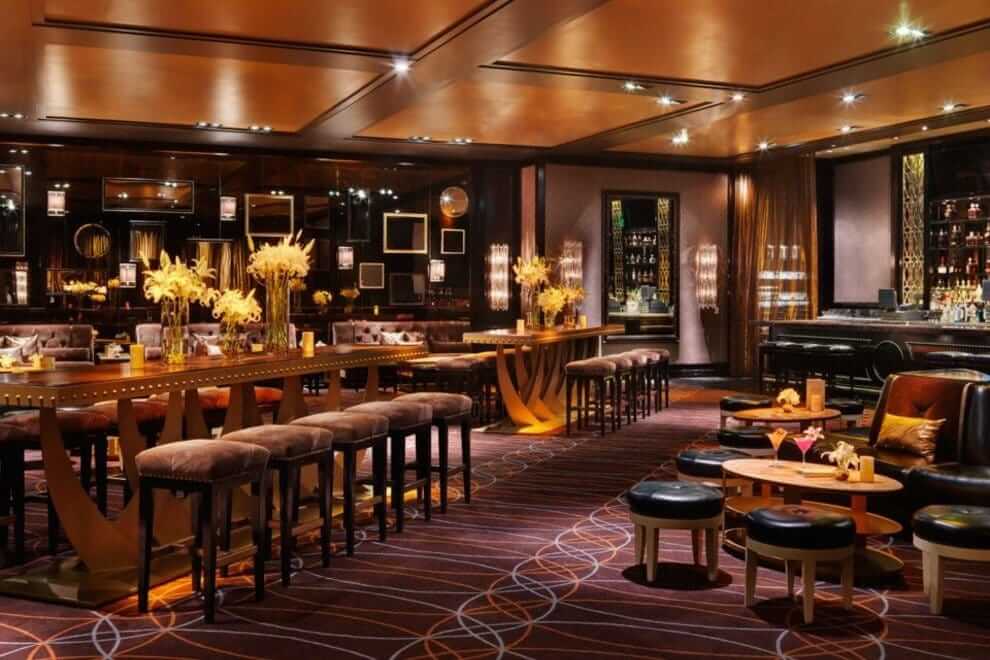 Cost = 10,000
Dollar Value = $16
Value = 625 ppd
Embrace the intimate and sophisticated lounge experience in the epicenter of energy at Lily Bar and Lounge. The bar features panoramic views of the surrounding floor, imported Spanish stone tabletops, and plush community-style ottomans. This compliment the lounge's unexpected seasonal cocktail offerings crafted by a true master mixologist.
Champagne at Le Cirque
Cost = 27,000
Dollar Value = $20
Value = 1,350 ppd
Enjoy two glasses of champagne at Le Cirque with the purchase of an appetizer or meal. This restaurant offers the finest of steak, seafoods, and lamb accompanied by sides, sauces, and selected wines
Champagne at Prime
Cost = 27,000
Dollar Value = $20
Value = 1,350 ppd
Enjoy two glasses of champagne at Prime with the purchase of an appetizer or meal. Relish in all-day dining and drinks featuring classic American dishes. Don't miss out on the extensive wine list, craft beer, signature and classic cocktails, and shareable punch bowls.
Bellagio Buffet Deals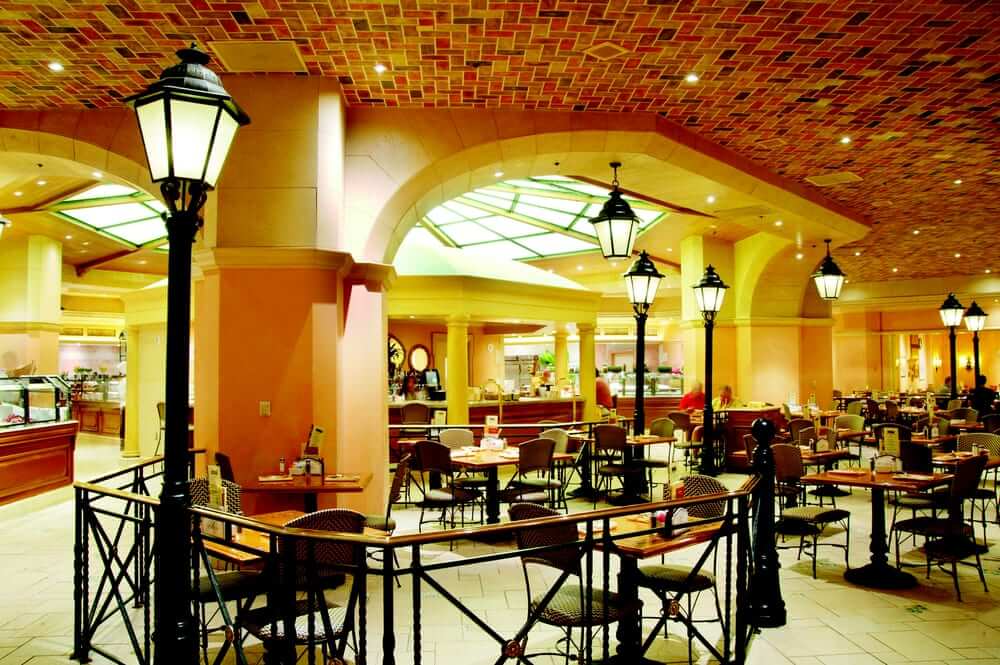 Featuring the best in traditional American cuisine, coupled with exceptional new offerings, Bellagio rewards at the buffet are not to be missed. Choose from your favorite foods alongside their amazing brick oven pizza.
The freshest ingredients are brought together in an exciting display of taste and talent. The buffet incorporates several live-action cooking stations and a level of food quality not currently experienced in Las Vegas.
The myVegas app offers five different Bellagio rewards for you to redeem at the buffet. You will particularly enjoy the Limitless cocktails deal which gets you unlimited alcoholic drinks with your meal.
Limitless Cocktails at Buffet
Cost = 7,500
Dollar Value = $8
Value = 938 ppd
2-for-1 Lunch Buffet
Cost = 14,000
Dollar Value = $27.99
Value = 500 ppd
2-for-1 Dinner Buffet
Cost = 26,000
Dollar Value = $31.99
Value = 813 ppd
One Lunch Buffet
Cost = 34,000
Dollar Value = $27.99
Value = 1215 ppd
One Dinner Buffet
Cost = 70,000
Dollar Value = $31.99
Value = 2188 ppd
One Bellagio Gallery of Fine Art Ticket For 2020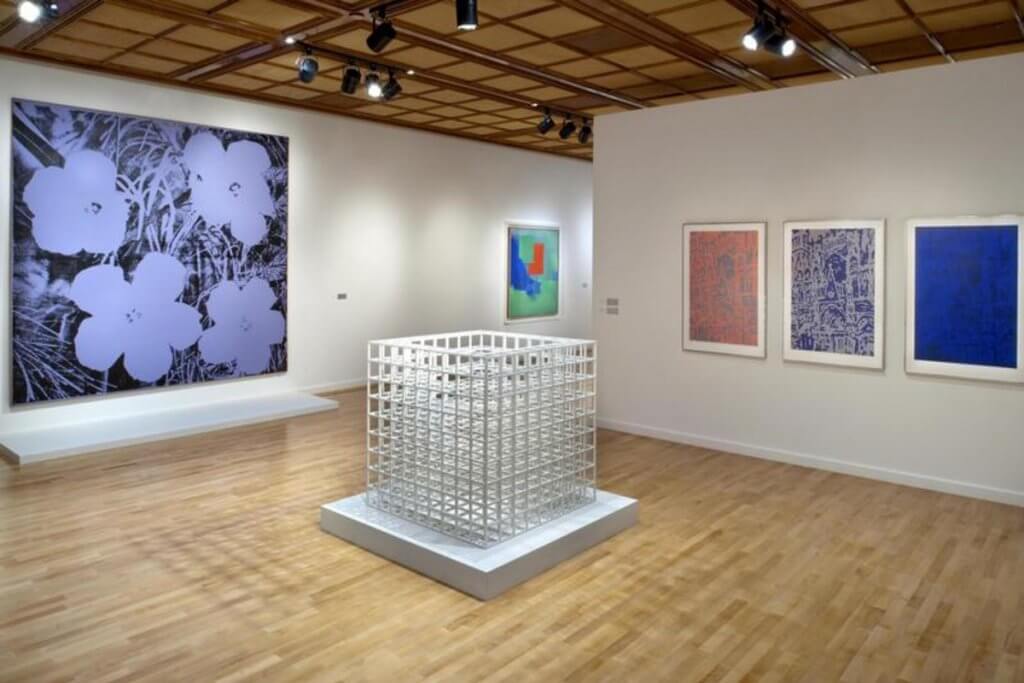 Cost = 15, 000
Dollar Value = $18
Value = $833.3
Consider this voucher for a unique option out of all of the Bellagio rewards. At the Bellagio Gallery of Fine Art (BGFA), great art goes on vacation. You will get to experience some of the world's compelling artists. This Bellagio reward will enable you to receive one complimentary ticket to the BGFA.
The cost is normally $18 for visitors 13 and older.
$25 in FREEPLAY At Bellagio Casino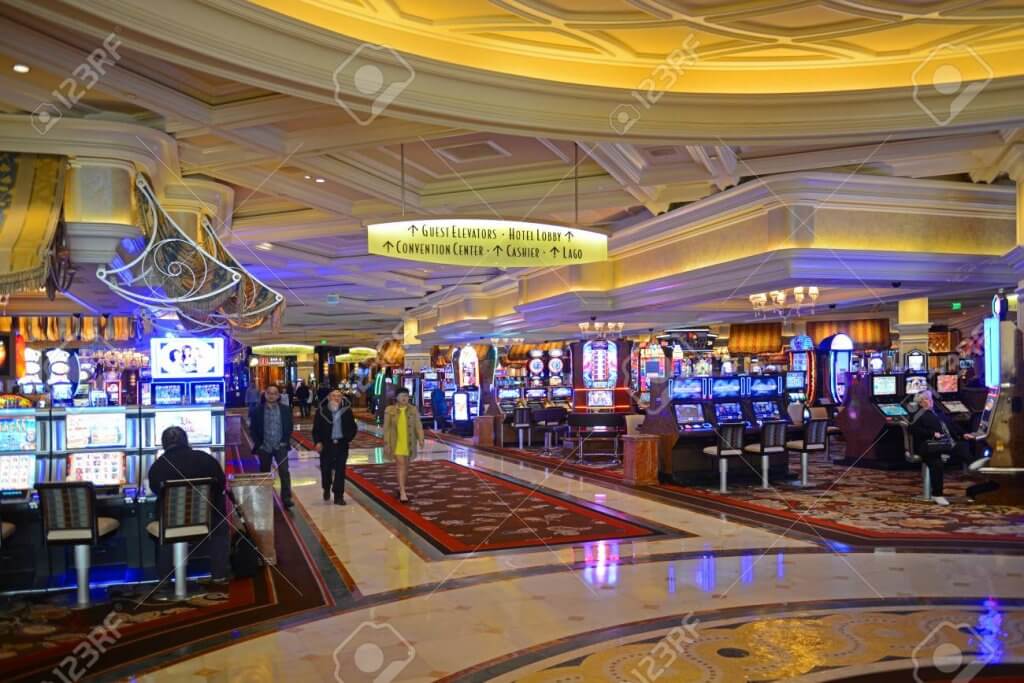 Cost = 150,000
Dollar Value = $50
Value = 3000 ppd
If you want free credit at the casino, this reward is available for 150,000 loyalty points. Casino rewards are amongst the worst in myVEGAS because of the possibility that you can win more money out of your freeplay.
The casino at the Bellagio is one of the newest on the Vegas strip. The Bellagio reward at the casino doesn't cost any more than other casinos, making this a decent value.
Which of the above Bellagio rewards is your favorite? Share your thoughts with us using the comment box below